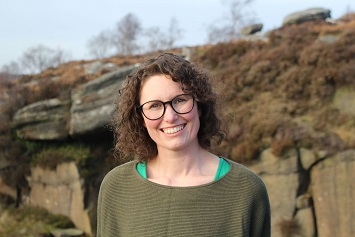 The Green Party have announced Bex Whyman as their candidate for Mayor of South Yorkshire. Bex sent us an article, exclusively for our website, detailing her core values and her ambitions for South Yorkshire and for Yorkshire regionally. This is what she had to say:
I'm Bex Whyman, the Green Party candidate, standing for South Yorkshire Mayor. My core values are to be loud, proud and kind. I'm sure many of you here today can resonate with these values as I see myself as a true Yorkshire lass who is bringing social justice to the forefront of our minds whilst fighting against inequality and taking responsibility with diplomacy.
I am a Business Analyst working with companies in Further Education helping them improve their customer experience and making suggestions on time and cost savings.
I have lived in Sheffield and Rotherham, my folks live in Doncaster and I have family in Barnsley. I'm very much a South Yorkshire lass and have two children, although my eldest is no longer a child at 21!
My political journey began in 2015. Read all the party manifestos, I realised I was a Green, I decided to join the Green Party. I was a Parish Councillor in Hellaby, helped form the Rotherham Green Party and now live in Sheffield.
The Mayor needs to be something different. Not a super Council Leader or an MP with a bigger constituency but someone who is independent of our Labour Council leaders and the Conservative Government. I can offer that.
I think Business Analysis should be on the role profile as a City Region Mayor. The mayor is in a position of power to hear concerns of constituents and influence change for the good that prioritises people and planet over profits and growth.
A good mayor will be able to balance the books well, ensuring our economy thrives and we leave no one behind in poverty or without support.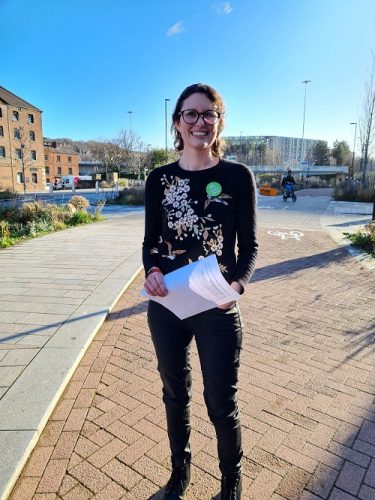 I'd like to share my thoughts on discussions around One Yorkshire to understand more about the strengths and weaknesses of a devolved Yorkshire
Why a devolved Yorkshire is needed
Current problems to address
How do we make this happen
Why –
Yorkshire has the same population and size of economy as Scotland. We have all seen first hand how Scotland has taken charge of their parliament, moved forward and created a difference which is right for their constituents.
Yorkshire and the Humber have a clear identity, we are people who are loud, proud and kind. We need to create a circular economy that can enable us to grow as much produce as locally as possible, pursuing an assembly for one Yorkshire will give us the opportunity to do this via targeted financial support. Let's talk to a single elected mayor for Yorkshire.
Exercises in devolution already under way help illustrate the problems with that. Boris Johnson, as mayor of London, launched a string of disastrous projects because the Assembly lacked the power to stop him.
Relying on one person, even if elected, is innately a bad idea – checks and balances give us the chance to have different perspectives, ideas and inputs into government, which produces better decisions.
And when you think about Yorkshire, it has an identity and unity, but it also has massive differences. Just as the London mayoral race each time is a contest between a relatively radical center and a small conservative outer ring, so we'd see the old "People's Republic of South Yorkshire" weighted against parts of the north that have a very different political perspective.
One person can't reasonably represent all of those, but an assembly, elected proportionately and fairly, could represent both the different geographical regions, but also all political perspectives.
A devolved Yorkshire will enhance the right kind of work and achievements that are already happening. Some examples of this are the Yorkshire climate commission that supports the private and public sector in reducing our emission to net 0 by 2050. They do this by focusing locally on energy, buildings, transit, nature and food. Dearne Valley Green Heart in partnership with The Royal Society for the Protection of Birds (RSPB) via the climate commission is a wonderful example of what yorkshire folks can achieve.
Problems –
The use of Hydrogen in the region is problematic as there is confusion about the right kind of hydrogen to use. Blue hydrogen is created primarily from fossil fuels. The Greens are clear that only green hydrogen, produced using renewable electricity and with almost no CO2 emissions, would genuinely play a role in reaching net zero.
Creating dirty hydrogen from fossil fuels, like methane, doesn't help make any progress towards net zero and instead takes investment away from actual sustainable energy options such as wind both onshore and offshore, wave and on the west coast, tidal.
Drax power station in Yorkshire – once famous as the UK's largest coal burner – has partially converted from burning coal to biomass, helped by government subsidies paid from a surcharge on our electricity bills. Drax hails this as a green success story. So, why are climate and forest campaigners unhappy?
Draxburns pellets made from 13 million tonnes of wood every year. UK annual wood production is 11 million tonnes, so the overwhelming majority of biomass burnt here is imported.
59% of Drax's pellets come from the US, many sourced from biodiverse coastal forests in the south east of the country. These ecosystems are home to endemic plant species, bears, salamanders and a variety of bird species. However, these forests are being felled and replaced with plantations to feed EU and UK demand for 'sustainable' biomass.
Without subsidies, Drax would not be economically viable. Biomass subsidies enable Drax to keep burning coal too, and now they are helping with new plans to build the UK's biggest gas power station capacity, keeping the UK dependent on fossil fuels.
How –
Now, moving onto the how. We support Make Votes Matter at all levels of election and would want a Yorkshire Parliament or Assembly elected either by single Transferable votes as in Northern Ireland or by the Additional Members System used in Scotland
I am standing for South Yorkshire Mayor, not because I believe in the current system but because I believe that you have to be in it to influence it and I would be happy to step back if the One Yorkshire Assembly became a reality.
We are large, wealthy, intelligent and passionate and deserve to have more autonomy in our governance. I, for one, would relish the opportunity to tackle the problems that we face head on with humanity, people and environmental issues at the heart of what we do. Let's work together in getting proportional representation a reality by supporting the votes matter movement and make One Yorkshire our future.
Conclusion:
A Yorkshire Parliament provided by a full democratic process will enable a One Yorkshire assembly that, with the right people, will create a space for decisions to be made for our planet and its people. We have to hold more autonomy for our local area and produce as much food, renewable energy and materials as possible from local sources, right here in Yorkshire.
In solidarity
Bex Whyman